Location & Hours
Services
Jobs
Request an Item
RidgidWare is the Engineering Society's electronic components and hardware shop. Previously located in Carl Pollock Hall Foyer, RidgidWare now finds its home in E7, right next to the new Engineering Coffee and Donut Shop! The new location is spacious and includes several shelving and drawer units to hold more items than ever before. 
RidgidWare is conveniently located on campus for those who don't want to wait for online orders or deal with the hassle of finding stores off-campus.
RidgidWare's goal is to be a one stop shop for any project you might have, whether you need advice, parts, or ideas. Whether you need resistors and breadboards for your lab, LEDs for your research project, or an Arduino for a personal project, you'll be able to find what you need in RidgidWare. In addition to electronics components and equipment, the new RigidWare store will sell nuts and bolts, screws, glue, and wood and plexiglass for laser cutting.  Students will also be able to borrow tools to work on their own projects.
Hobbyists and amateurs are more than welcome, as we employ a number of upper-year students with circuits, materials, and programming experience to offer advice!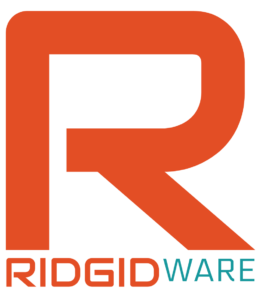 | | |
| --- | --- |
| DESCRIPTION |  PRICE  |
| Single Use Epoxy |  $       2.20 |
| Black Electrical Tape |  $       1.35 |
| Hot Glue Sticks |  $       0.65 |
| Single Use Krazy Glue |  $       1.50 |
| Multimeter 2000 Count |  $     34.75 |
| Solder Reel |  $     14.40 |
| Solder Wick | $      14.75 |
| Scotch Brite |  $       1.30 |
| 80 Grit Sandpaper |  $       1.70 |
| 120 Grit Sandpaper |  $       1.55 |
| 240 Grit Sandpaper |  $       1.55 |
| Masking Tape |  $       1.85 |
| Dust Mask |  $       0.20 |
| Safety Glasses |  $       3.10 |
| Medium Coveralls |  $       2.60 |
| Large Coveralls |  $       2.60 |
| XL Coveralls |  $       2.60 |
| Small Nitrile Gloves (Pair) |  $       0.35 |
| Med Nitrile Gloves (Pair) |  $       0.35 |
| Large Nitrile Gloves (Pair) |  $       0.35 |
| Ear Plugs (Pair) |  $       0.20 |
| LED Dot Matrix Display |  $       1.90 |
| 16 Pin IC Socket |  $       0.45 |
| Medium Breadboard |  $       4.30 |
| Small Breadboard |  $       2.05 |
| Mosfet 65mOhm 17A |  $       1.10 |
| Transistor PNP 30V |  $       0.15 |
| Bluetooth Module HC-06 |  $       5.15 |
| LCD Display |  $       5.55 |
| 5V Voltage Regulator |  $       0.40 |
| 40 Pin Female Header Strip |  $       0.35 |
| 40 Pin Header Strip |  $       0.25 |
| Large Breadboard 830 Point |  $       7.30 |
| F/F Jumper Wires |  $       6.35 |
| M/M Jumper Wires |  $       6.35 |
| M/F Jumper Wires |  $       6.35 |
| 8 Bit Shift Register |  $       0.50 |
| Uno R3 Board |  $       9.50 |
| Ultrasonic Range Sensor |  $       1.60 |
| 40 Pin IC Socket |  $       0.25 |
| 5mm Blue LED |  $       0.10 |
| Speaker 8 Ohm |  $       2.05 |
| 9v Battery Snap Clip |  $       0.20 |
| 8 Pin IC Socket |  $       0.20 |
| Digital Calipers |  $    15.50 |
| IR Range Distance Sensor |  $    13.00 |
| Transistors (assorted) |  $       0.10 |
| Temp & Humidity Sensor |  $    15.60 |
| Third Hand |  $       6.90 |
| Soldering Tweezers |  $       4.15 |
| Heat Shrink Tube (assorted) |  $       0.10 |
| Force Sensor 5mm Single Pt |  $       9.00 |
| Raspberry PI 3 Board |  $    62.40 |
| LIPO Battery F110 |  $    11.10 |
| Temperature Sensor |  $       2.30 |
| Rocker Switch |  $       1.40 |
| Tactile Switch |  $       0.50 |
| Shift Register 8 Bit |  $       1.40 |
| Slide Switch  |  $       2.25 |
| 9v Battery  |  $       2.20 |
| Soldering Iron Stand |  $    10.30 |
| Soldering Iron  |  $       6.90 |
| Ruler |  $       2.05 |
| Scissors |  $       2.10 |
| Snap Blade Knife |  $       2.00 |
| 1/8″ x 1'X1′ HDF |  $       0.70 |
| 1/8″ x 3'X2′ HDF |  $       4.20 |
| 1/8″ x 1'X1′ Acrylic |  $       4.35 |
| 1/8″ x 3'x2′ Acrylic |  $    26.10 |
| 1/4″ x 1'X1′ Acrylic |  $       8.15 |
| 1/4″ x " x 3'x2′ Acrylic |  $    48.75 |
| M2 5mm Socket Cap Screw |  $       0.04 |
| M2 10mm Socket Cap Screw |  $       0.05 |
| M2 16mm Socket Cap Screw |  $       0.06 |
| M2 20mm Socket Cap Screw |  $       0.06 |
| M3 5mm Socket Cap Screw |  $       0.06 |
| M3 10mm Socket Cap Screw |  $       0.05 |
| M3 16mm Socket Cap Screw |  $       0.05 |
| M3 20mm Socket Cap Screw |  $       0.05 |
| M3 25mm Socket Cap Screw |  $       0.07 |
| M4 5mm Socket Cap Screw |  $       0.04 |
| M4 10mm Socket Cap Screw |  $       0.05 |
| M4 16mm Socket Cap Screw |  $       0.05 |
| M4 20mm Socket Cap Screw |  $       0.05 |
| M4 25mm Socket Cap Screw |  $       0.05 |
| M4 30mm Socket Cap Screw |  $       0.06 |
| M5 6mm Socket Cap Screw |  $       0.05 |
| M5 10mm Socket Cap Screw |  $       0.06 |
| M5 16mm Socket Cap Screw |  $       0.06 |
| M5 20mm Socket Cap Screw |  $       0.07 |
| M5 25mm Socket Cap Screw |  $       0.07 |
| M5 30mm Socket Cap Screw |  $       0.08 |
| M5 40mm Socket Cap Screw |  $       0.10 |
| M6 6mm Socket Cap Screw |  $       0.09 |
| M6 10mm Socket Cap Screw |  $       0.07 |
| M6 16mm Socket Cap Screw |  $       0.08 |
| M6 20mm Socket Cap Screw |  $       0.09 |
| M6 25mm Socket Cap Screw |  $       0.10 |
| M6 30mm Socket Cap Screw |  $       0.11 |
| M6 40mm Socket Cap Screw |  $       0.13 |
| M6 50mm Socket Cap Screw |  $       0.15 |
| M8 10mm Socket Cap Screw |  $       0.16 |
| M8 16mm Socket Cap Screw |  $       0.14 |
| M8 20mm Socket Cap Screw |  $       0.16 |
| M8 25mm Socket Cap Screw |  $       0.17 |
| M8 30mm Socket Cap Screw |  $       0.19 |
| M8 40mm Socket Cap Screw |  $       0.23 |
| M8 50mm Socket Cap Screw |  $       0.29 |
| M8 60mm Socket Cap Screw |  $       0.31 |
| M10 10mm Socket Cap Screw |  $       0.36 |
| M10 16mm Socket Cap Screw |  $       0.26 |
| M10 20mm Socket Cap Screw |  $       0.29 |
| M10 25mm Socket Cap Screw |  $       0.34 |
| M10 30mm Socket Cap Screw |  $       0.35 |
| M10 40mm Socket Cap Screw |  $       0.43 |
| M10 50mm Socket Cap Screw |  $       0.35 |
| M10 60mm Socket Cap Screw |  $       0.56 |
| M12 16mm Socket Cap Screw |  $       0.36 |
| M12 20mm Socket Cap Screw |  $       0.40 |
| M12 25mm Socket Cap Screw |  $       0.43 |
| M12 30mm Socket Cap Screw |  $       0.48 |
| M12 40mm Socket Cap Screw |  $       0.55 |
| M12 50mm Socket Cap Screw |  $       0.64 |
| M12 60mm Socket Cap Screw |  $       0.84 |
| #2 1/4 inch Socket Cap Screw |  $       0.05 |
| #2 1/2 inch Socket Cap Screw |  $       0.05 |
| #2 3/4 inch Socket Cap Screw |  $       0.08 |
| #2 1 inch Socket Cap Screw |  $       0.14 |
| #4 1/2 inch Socket Cap Screw |  $       0.04 |
| #4 3/4 inch Socket Cap Screw |  $       0.06 |
| #4 1 inch Socket Cap Screw |  $       0.06 |
| #6 1/4 inch Socket Cap Screw |  $       0.04 |
| #6 1/2 inch Socket Cap Screw |  $       0.05 |
| #6 3/4 inch Socket Cap Screw |  $       0.05 |
| #6 1 inch Socket Cap Screw |  $       0.05 |
| #8 1/2 inch Socket Cap Screw |  $       0.05 |
| #10 1/2 inch Socket Cap Screw |  $       0.05 |
| #10 3/4 inch Socket Cap Screw |  $       0.06 |
| #10 1 inch Socket Cap Screw |  $       0.07 |
| #10 1 1/4 inch Socket Cap Screw |  $       0.08 |
| #10 1 1/2 inch Socket Cap Screw |  $       0.10 |
| 1/4 – 1/2 inch Socket Cap Screw |  $       0.07 |
| 1/4 – 3/4 inch Socket Cap Screw |  $       0.08 |
| 1/4 – 1 inch Socket Cap Screw |  $       0.10 |
| 1/4 – 1 1/4 inch Socket Cap Screw |  $       0.11 |
| 1/4 – 1 1/2 inch Socket Cap Screw |  $       0.12 |
| 1/4 – 1 3/4 inch Socket Cap Screw |  $       0.13 |
| 1/4 – 2 inch Socket Cap Screw |  $       0.16 |
| 5/16 – 1/2 inch Socket Cap Screw |  $       0.12 |
| 5/16 – 3/4 inch Socket Cap Screw |  $       0.13 |
| 5/16 – 1 inch Socket Cap Screw |  $       0.14 |
| 5/16 – 1 1/4 inch Socket Cap Screw |  $       0.17 |
| 5/16 – 1 1/2 inch Socket Cap Screw |  $       0.19 |
| 5/16 – 1 3/4 inch Socket Cap Screw |  $       0.22 |
| 5/16 – 2 inch Socket Cap Screw |  $       0.24 |
| 3/8 – 1/2 inch Socket Cap Screw |  $       0.17 |
| 3/8 – 3/4 inch Socket Cap Screw |  $       0.20 |
| 3/8 – 1 inch Socket Cap Screw |  $       0.24 |
| 3/8 – 1 1/4 inch Socket Cap Screw |  $       0.26 |
| 3/8 – 1 3/4 inch Socket Cap Screw |  $       0.34 |
| 3/8 – 2 1/2 inch Socket Cap Screw |  $       0.48 |
| 7/16 – 1 inch Socket Cap Screw |  $       0.35 |
| 7/16 – 1 1/2 inch Socket Cap Screw |  $       0.44 |
| 7/16 – 2 inch Socket Cap Screw |  $       0.54 |
| 1/2 – 3/4 inch Socket Cap Screw |  $       0.42 |
| 1/2 – 1 1/4 inch Socket Cap Screw |  $       0.55 |
| 1/2 – 1 3/4 inch Socket Cap Screw |  $       0.66 |
| 1/2 – 2 1/2 inch Socket Cap Screw |  $       0.97 |
| M4 Hex Nut |  $       0.02 |
| M6 Hex Nut |  $       0.03 |
| M10 HEX Nut |  $       0.10 |
| M3 Washer |  $       0.01 |
| M5 Washer |  $       0.02 |
| M8 Washer |  $       0.03 |
| M12 Washer |  $       0.07 |
| 4-40 Screw Nut |  $       0.02 |
| 3-32 Screw Nut |  $       0.03 |
| 1/4 inch Hex Nut |  $       0.03 |
| 3/8 inch Hex Nut |  $       0.07 |
| 1/2 inch Hex Nut |  $       0.16 |
| #4 Washer |  $       0.01 |
| #8 Washer |  $       0.01 |
| #10 Washer |  $       0.02 |
| 1/4 inch Washer |  $       0.03 |
| 5/16 inch Washer |  $       0.03 |
| 3/8 inch Washer |  $       0.04 |
| 7/16 inch Washer |  $       0.05 |
| 1/2 inch Washer |  $       0.07 |