Dates: July 31st and August 1st, 7:00pm EST
The Engineering Play, known as EngPlay, is a production directed and performed by engineering students at the University of Waterloo. These productions can be plays or musicals, and have been written by our students and professionals alike.
Spring 2021: A wet blanket. A party animal. Two student leaders more alike than they realize. And the glue that holds them all together. Will their friendship be able to last four years of engineering at Waterloo? Or will their differences get the best of them? Come watch this year's EngPlay to find out! 
Tickets do not need to be purchased to watch this term's EngPlay. However, if you'd like to support us, and all the other phenomenal events hosted by EngSoc, please buy patches using this link. Your support would go a long way to helping fund future EngPlays and other EngSoc activities. Your support means the world to us!"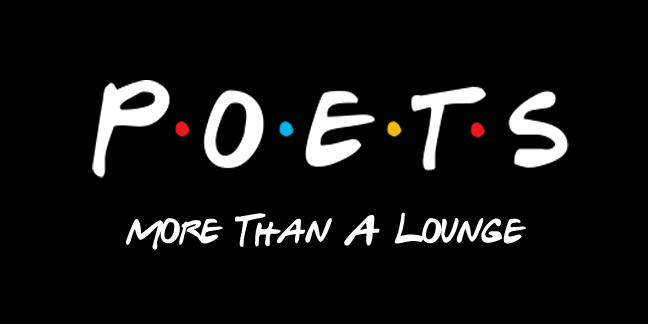 How did we do? Take a few minutes to fill out this Event Feedback form. Your suggestions would go a long way to helping improve future EngPlays, both live and virtual. We really appreciate your support!
Fall 2020: Follow five strangers, turned friends, on their journey completing a D&D campaign in an oddly familiar setting. Who knows? The characters might even learn a thing or two during their time there. Full of funny, relatable moments, this adventure has something for everyone. Come watch this unique, never-before seen EngPlay performance format that's completely free!
Winter 2020: If math students think in Fibonacci sequences, art students think with creativity, and science student think in cells, then how do engineering students think? Start ups, apps, moving pieces; how do engineers actually come up with these ideas? If only we could lock up a few of them and figure out how their mind really works…….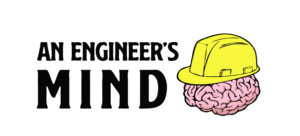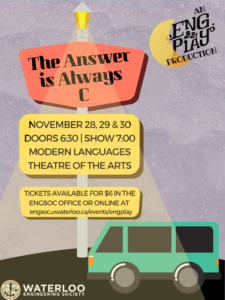 Fall 2019: EngPlay is a termly theatre production put on by the Engineering Society. This semester it's a wacky comedy about a game show set in the University of Waterloo, the contestants on the show, and the upkeep of a pancake restaurant.
The Spring 2019 EngPlay was an original play written by three Engineering students! Follow the story of two students, one who can't get a date and one who can't get a job, as they come into their own in Match Me If You Can!
Hopefully this co-op season went well for you, but whether it was a series of fortunate or unfortunate events, we're sure you can relate very deeply to this play! Come watch Match Me If You Can, brought to you by EngPlay! We're sure many GREAT memories will resurface while you watch this play 🙂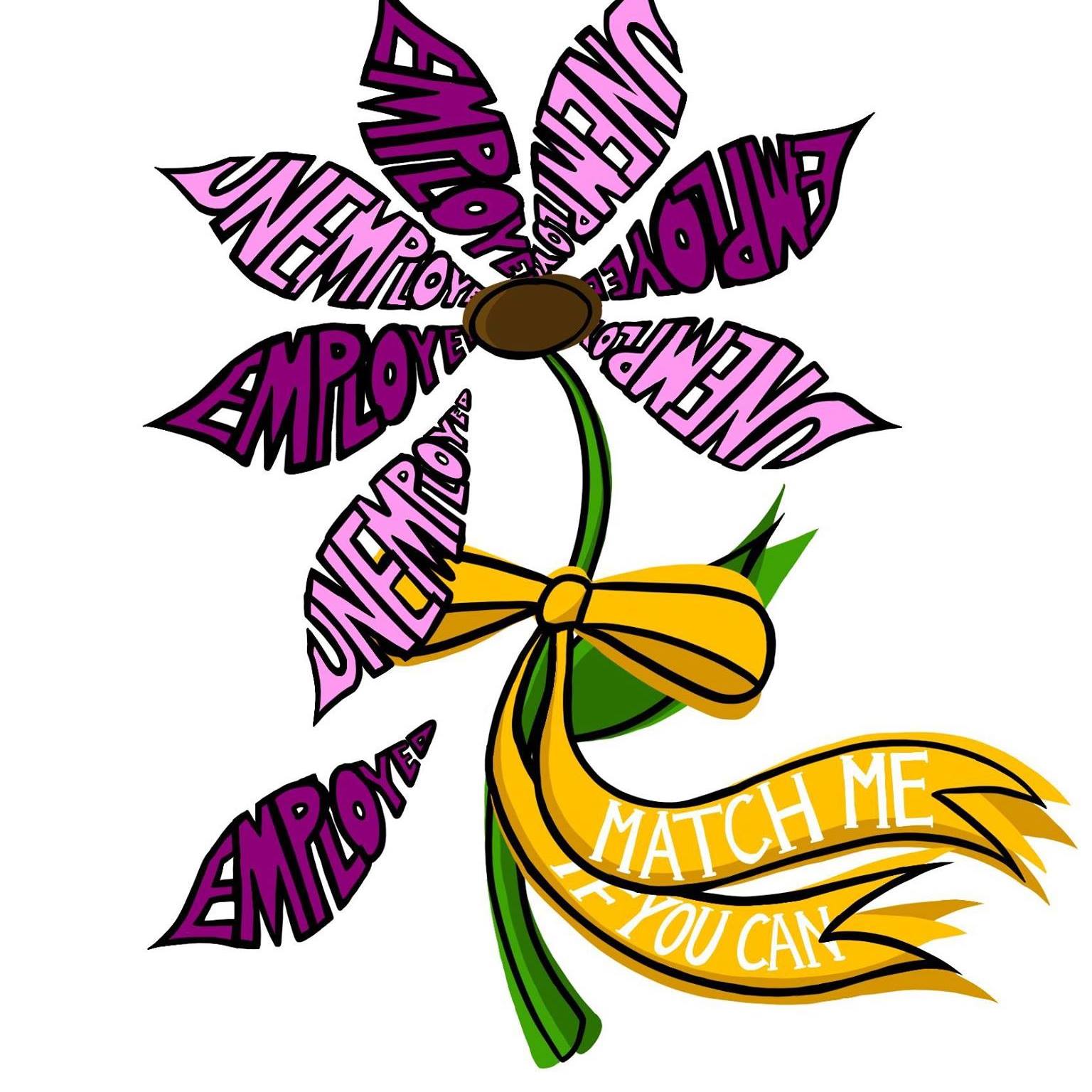 The Winter 2019 EngPlay was an original comedy murder mystery where a colourful cast of Waterloo engineers at a remote mansion had to figure out "whodunit" when their eccentric host is murdered. 
Fifteen students are gathered at the remote home of an eccentric sponsor to find out the winner of a large grant. Their stay is interrupted by a winter storm, cutting them off from civilization. Just as the worst of the weather hits, a grisly death occurs. Who could've done it? Find out in this term's EngPlay!
Continuing tradition, The Fall 2018 EngPlay was written and directed by own very students and described The Complete History of Waterloo: Abridged!
Staring down an exam in a subject no engineer can fathom; our hero must resort to gratuitous historical revisionism in order to defeat the most terrifying enemy of all: their academic record. Taking us on a trip through the bowels of time, from the beginnings of traditions we know and love to the end of seemingly major characters. In Waterloo, some things never change.

Except the clouds, they were installed recently.
The Spring 2018 EngPlay was written and directed by some of our own very students and chronicled a modern day twist on the classic tale of Arthur and the sword in the stone: 
What does it mean to be an Engineer? Once upon a time, it meant that you were someone intelligent, a problem solver, a visionary! Now, it's a profession met with ridicule and disdain; its good name tarnished by the likes of U of T. Things seem grim for the world of progress, technology, and distruption.

 

But therein lies a prophecy: "One day someone truly worthy of restoring peace to this profession will rise above the others. Until then, a lone wrench sits in the middle of campus, waiting for the chosen one. One who will use it to find what was lost."
The Winter 2018 EngPlay was a production of the musical Lunch:
A series of vignettes about raging hormones, inane fights, and first love all revolving around lunch period in this hilarious and heartwarming rock/grunge musical that reminds us just what middle school is all about. From Kelly, the most popular girl in school, to Mophead, the free-spirited lead singer of the school's own punk band, to Misty, the depressed outsider who always sits alone, everyone is preoccupied with improving their social status — particularly with the all-important Annual Eighth Grade Dinner Dance looming in the near future.