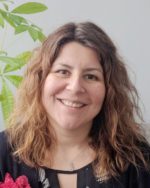 Description
I specialize in EMDR (Eye Movement Desensitization and Reprocessing Therapy), Brain Based Solutions for Trauma and PTSD, Depression, Anxiety, Life Coaching, Relationship Coaching.
You'll come to recognize the brains' natural ability to heal itself. You'll feel different about the things you once feared. The problem that got you into EMDR Therapy will shrink. You will stop having bothersome thoughts and flashbacks about a traumatic event.
If you're looking for extra support and guidance through a challenging situation or you are just ready to move in a new direction in your life, I look forward to working with you to achieve your goals. Please call or email me for an individual and couples therapy or life/relationship coaching consultation.
Send Message to listing owner